Overwhelmingly business leaders believe that digital sustainability will deliver them a competitive advantage according to a new study. A new Digital Sustainability Index reveals the relationship between digital and sustainable transformation, highlighting the sectors and countries in the APAC region that are adopting digital tools in the pursuit of sustainability outcomes.
The University of Auckland Business School's Centre of Digital Enterprise (CODE) worked with Tata Consulting Services to develop the Asia Pacific Digital Sustainability Index (DSI).

Digital Nation Australia spoke to Ilan Oshri, director of Centre of Digital Enterprise at the University of Auckland Business School, New Zealand about the impetus for the study.

"Sustainability is a big challenge. But digital can help by thinking about how to solve problems by deploying digitally enabled solutions in order to address them," said Oshri.
Ilan Oshri, Director of Centre of Digital Enterprise,
University of Auckland Business School

"Any board that is not discussing these topics nowadays, is going to be a dinosaur in a few years."

Analysing data from 195 responses across the Asia Pacific, minus China and India, the index maps the region's ability to deploy digital solutions to address sustainability challenges.

The results of the report reveal that 87 percent of respondents believe that digital sustainability will deliver a competitive advantage for business and 87 percent are also seeking strategic partners to deliver on their digital sustainability agendas.

Michele Lemmens, head of business sustainability and CTO at TCS Asia Pacific told Digital Nation Australia that the DSI is designed to be used as a guide for a "sustainably-led digital transformation".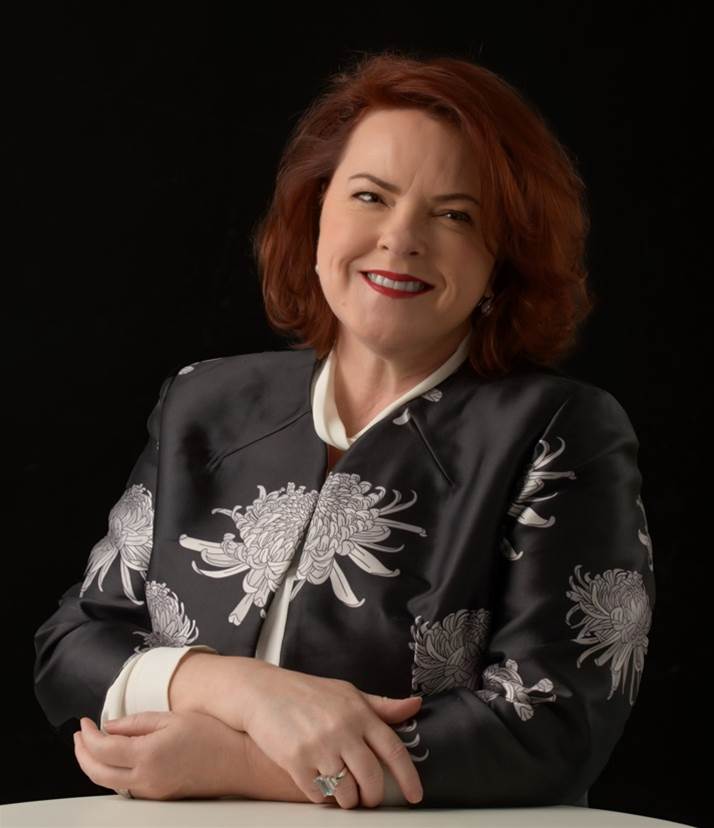 Michele Lemmens, head of business sustainability
and CTO, TCS Asia Pacific
"Future-focused leaders see sustainability beyond compliance or risk-based exercise and instead fuse sustainability with their digital and business strategy to create a future-fit business. Sustainable development represents a significant business opportunity for those committed to rethink, reframe, and invest," said Lemmens.
Leaders

The report reveals that Thailand and Vietnam are leading the Asia Pacific region when it comes to the adoption and deployment of digital sustainability tools. While Australia is not considered a market leader and lags when it comes to leadership on the issue, it is considered a strategic player.

"60 percent of respondents from Australia have been identified as strategic players. This means that companies here need to invest in partnership or governance capabilities to become digital sustainability leaders," said Lemmens.
"Businesses are on the journey and making investments in enhancing their digital core, capabilities and establish partnerships, and these fundamental investments will begin to drive positive change."
Oshri highlights the mining and construction industries, despite being large emitters, as leaders when it comes to driving sustainability, leveraging digital.

"We have learned that [mining and construction] have been addressing sustainability challenges for the last 15 years. There's nothing new about that for them. But for a lot of the companies that we have spoken with, such as in the financial sector, they are only now reconstructing the business strategy around sustainability," he said.

Laggards

Organisations like financial institutions that rely on massive data centres consuming energy from the grid are only now starting to consider their sustainability strategies, despite being large scope 3 emitters.

"There is the perception and there is also the reality. And I think that we are at the stage where all of us are curious to understand what is the gap between the two," Oshri said.

Oshri also names the public sector as a laggard in deploying digital sustainability tools.
"Public administration is lagging behind. And there hasn't been probably a lot of investment in digital sustainability so far."

Business opportunity
The opportunity for business, according to Oshri, is to leverage the investments that have been made in digital transformation over the last five to seven years, and consider these tools as crucial enablers of their sustainability agendas.
"Why not leverage on that [digital transformation] and start understanding how much we emit, internally emit, and externally emit.
"All of that can be enabled by digital assets that we have built across the value chain."